MY GOD ISN'T THIS GORGEOUS!? 
http://www.wired.com/medtech/health/magazine/17-04/ff_brainatlas?currentPage=all 
"When the project is completed in 2012, at an expected cost of $55 million, its data sets will list the roughly 20,000 genes that, switched on in the exact right place at the exact right time, give rise to this self-aware tangle of neurons. " 

MY GOD THIS IS SO EXCITING. Gene by gene…Four letters that create the organic instrument in which we perceive and interpret stimuli…what lets us live, be sad, be happy, what lets us love immensely, and hate terribly —— or does it!? 
Perhaps within this decoding of the blueprints of the human brain, we may find evidence toward Dualism!? Possibilities leading to a Soul perhaps? 
HUGE NEXT STEP IN THE FREAKING NEURO-SOCIETY. 
If we can find the chemical organic blueprint of creation, could we possibly re-invent the human being?………………………………………………………………
Then again we don't want THIS happening…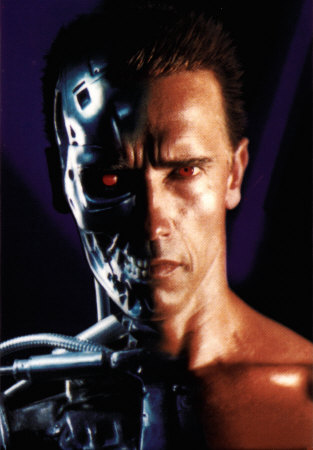 I have faith that in reality our scientists won't make something stupid like this son-of-a-bitch. XD